DDS Dental is a specialty dentistry clinic, known for the high quality and experience of its dental health specialists. Specializing in dental implants – primarily the All-on-6-5 and All-on-4-8 procedures, DDS Dental constantly experiences high demand for this type of treatment from both local and foreign patients. Naturally, this specialty is not the only dental health care service provided by DDS Dental, as it offers a thoroughly well rounded suite of procedures and treatments, all carried out with the utmost skill and care.
DDS Dental also brings a higher degree of care and service to its patients, as can be read from the many testimonials on their website, praising the level of personal attention and professionalism practiced by each member of the DDS Dental staff.
Located just 20 minutes away from Juan Santa Maria International Airport in one of the best regarded real estate areas of the country, DDS Dental's facilities are modern and equipped with state of the art technology, guaranteeing the most efficient and effective dental treatment in a pleasant and comfortable environment.
Location
DDS Dental resides in San Rafael de Escazu, an area known for high quality commerce and entertainment. Just walking distance from amenities like shopping centers, restaurants, and various types of entertainment, the areas surrounding the clinic highlight some of the best features of the urban Costa Rican settings. San Rafael de Escazu is also located near one of the major highways, providing easy access to the clinic from your hotel or place of stay, as well as every other part of the country should you be inclined to explore.
---
Dental Team
The DDS Dental team is comprised of six highly qualified professionals with degrees from many of the most prestigious dental schools in the United States.

Dr. Vinicio Prada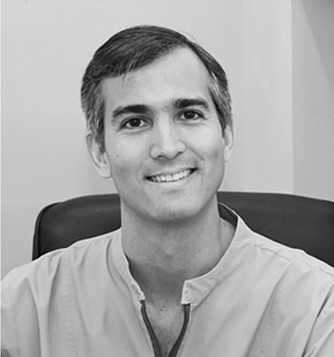 Prosthodontist
Clinical Director
Graduated from Louisiana State University. New Orleans, USA

Member of the American College of Prosthodontics

Member Costa Rica Prosthodontist Association

Member of the Costa Rica College of Dentists
Dr. A. Enrique Gonzalez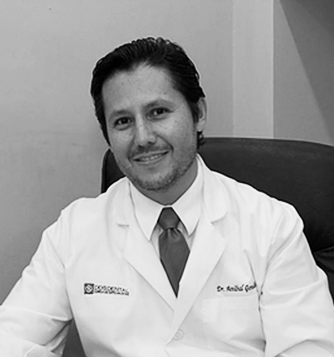 Periodontics and Dental Implants with emphasis on Periodontal Plastic Surgery
Graduated from Baylor College of Dentistry. Dallas, Texas, USA

Member of the American Academy of Periodentology

Member of the National Association of Periodontics and Implantologists, San Jose, Costa Rica

Member of the Costa Rica College of Dentists
Dr. Alejandro Saenz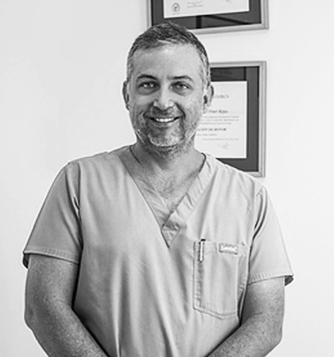 Oral and Maxillofacial Surgery
Graduated from Universidad Pontificia Javeriana, Bogotá, Colombia

Member of the Costa Rican Academy of Oral Implantology

Member of the Costa Rica College of Dentists
Dr. Paola Carranza
Endodontist
Graduated from Tufts University School of Dental Medicine in Boston, Massachusetts, USA

Member of the American Association of Endodontics

Member of the Costa Rica College of Dentists
Technology
DDS Dental uses the most advanced technology offered in the market. They use not only the most modern technology in the equipment, but also in the materials they use which are German and Japanese brands, the same used by the best dentists in the United States and Canada.
Procedures