Overall Benefits of Cosmetic Dentistry
What exactly is cosmetic dentistry? We know what dentistry itself is, the management of our teeth so that they can continue to function properly. But, what changes when we add the word cosmetic?
Cosmetic dentistry is defined as dentistry designed to create a positive change to your teeth and to your smile. The overall benefit of cosmetic dentistry procedures is to enhance one's smile. Cosmetic dentistry in Costa Rica range from color correction to replacing missing teeth with dental implants. Even small cosmetic dental procedures can help boost one's self-confidence. This leads to more smiling.
If you believe you might need to improve your smile, check out this smile checklist to be sure:
Are you happy with the way your teeth look?
Are you unhappy with the color of any of your teeth?
Any cracked or chipped teeth?
Any missing teeth?
Any crooked teeth?
Do you believe your teeth are too short or too long?
Are you happy with your teeth shape, or their position in your mouth?
The above are all reasons to consider a cosmetic dental procedure. Now that we know what cosmetic dentistry is, let's go over some of the more popular cosmetic dental procedures as well as their benefits.
Teeth Whitening and Tooth Colored Filling Benefits
One of the most common procedures is whitening our teeth. Teeth whitening has become all the rage in the United States. Companies like Crest have developed at home teeth whitening products. Per the American Dental Association, whitening treatments can be effective on both intrinsic and extrinsic stains.
There are multiple benefits to whitening our teeth:
Minimizes the look of wrinkles because people will pay more attention to your smile
Boosts your self-confidence because you will smile more
Enhances your appearance
Smiling people seem friendlier and more attractive
Smiling people also generally have a more positive outlook on life
Simple teeth whitening can improve your overall appearance and attitude. In addition to teeth whitening, cosmetic dentistry patients can also get tooth colored filling procedures.
Tooth colored fillings can replace traditional metal fillings. Tooth colored filling restore teeth to their natural look. They provide the same sort of confidence building benefits as teeth whitening. Metal filling can also lead to future dental problems, which is why tooth colored fillings are a much safer and an aesthetically pleasing option.
Crown, Enamel Shaping, Bonding, and Braces Benefits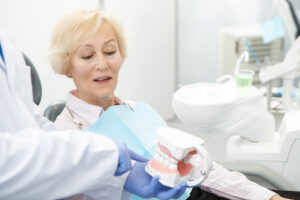 A dental crown is simply a cover that your dentist puts over a tooth. In some ways, crowns are necessary. You must get a crown if you get a dental implant. Crowns cover fillings on your teeth. But, they can do more than that. They can also strengthen your teeth, close spaces between your teeth, and correct minor teeth positions.
Enamel shaping is making slightly small corrections to teeth so that they enhance their overall appearance. Enamel shaping can be something as simple as smoothing out a rough spot on a tooth that irritates you. Dentists use enamel shaping for very fine adjustments.
Dental bonding is the opposite of enamel shaping. When dentists bond teeth, they use a tooth colored resin to fill holes or small gaps in teeth. The dentist then smooths out the surface with a polishing tool.
Most of us know what braces are. Braces are used to straighten teeth. Although they are part of cosmetic dentistry, and, therefore, enhance overall appearance and lead to a brighter and more prevalent smile, there are also added benefits to getting braces:
Helps prevent tooth decay and gum disease by allowing for effective brushing and flossing
Helps speech patterns by fixing out of line or too forward or backward teeth
Can prevent bone erosion by fixing poorly aligned teeth that leaves gaps or spaces
Adds to digestion because out of line teeth cannot break down food properly before food enters your stomach
Crowns, enamel shaping, bonding, and braces all help the overall appearance of teeth. But, they also add to teeth function and effectiveness.
Benefits of Veneers
Porcelain veneers are thin, custom-made shells of tooth colored materials designed to cover the front surface of teeth. Veneers improve your overall appearance and smile. Dentists can use resin or porcelain veneers. Porcelain is considered much better than resin. According to WebMD, dentists use veneers to correct the following:
Teeth that are discolored — either because of root canal treatment; stains from tetracycline or other drugs, excessive fluoride or other causes; or the presence of large resin fillings that have discolored the tooth
Teeth that are worn down
Teeth that are chipped or broken
Teeth that are misaligned, uneven, or irregularly shaped (for example, have craters or bulges in them)
Teeth with gaps between them (to close the space between these teeth)
Full Mouth Restoration Benefits – Dental Implants
Dental implants can be necessary. Dentures alone might not fix issues with missing or badly damaged teeth. Although dental implants are sometimes necessary from a medical perspective, they also play a role in improving your overall appearance and smile. Check out some of the benefits to receiving dental implants, instead of dentures, from the cosmetic dentistry perspective:
Improved appearance – Dental implants are integrated with your own bone, which is why you can get permanent, natural, and a great looking set of teeth.
Improved speech – If you're already using a removable denture, you might have run into difficulty speaking. This is because dentures are not permanently attached to your mouth. Dentures tend to move and slip inside your mouth, causing you to mumble or slur your words. With dental implants, you mustn't worry about denture slippage. Implants are inserted into your actual jawbone.
Improved comfort – Dentures can be uncomfortable. Dental implants take away this discomfort due to the jawbone fusion aspect.
Improved chewing – Removable dentures can make it difficult to chew. With permanently attached teeth, you can again enjoy food because chewing, mastication, becomes easy and natural.
Improved self-esteem – Dental implants create a nature looking smile. This helps improve your self-esteem. Smiling more leads to the same benefits that veneers, tooth colored fillings, braces, and teeth whitening provides.
Why Should You Get Cosmetic Dentistry Procedures in Costa Rica
There are two main reasons to get dental procedures in Costa Rica as opposed to the United States or Canada. The first is cost. Dental procedures in Costa Rica cost less than dental procedures performed in North America. The second is accessibility to proven, experienced, and highly respected dentists.
First, check out the difference in costs. Then, we can see how we can help you find the perfect dentist for your cosmetic dentistry procedure.
Cosmetic Dentistry Procedure Cost Comparison: Costa Rica vs United States
Every dental procedure, whether cosmetic or not, is cheaper in Costa Rica than it is in the United States. Check out a few cost comparisons:
Crown-Porcelain: USA $1,210, Costa Rica $363
Veneer-Porcelain: USA $1,360, Costa Rica $436
Laser Whitening: USA $780, Costa Rica $320
Composite Fillings: USA $225, Costa Rica $73
Costs listed above are averages. Costs in both Canada and the United States should only rise. That makes Costa Rica a cost-effective, viable, alternative destination for cosmetic dental procedures
How We Can Help You With Cosmetic Dentistry in Costa Rica
At Care Overseas, we have the local expertise and contacts to help those in need of dental procedures find reputable, professional dental clinics and dentists.